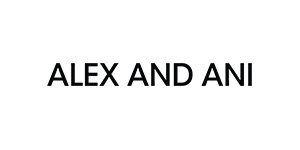 Alex and Ani
Alex and Ani's mission is to design products that adorn the body, enlighten the mind, and empower the spirit. Alex and Ani's collections reflect a design aesthetic that celebrates each wearer's unique essence. Owner and designer Carolyn Rafaelian believes it is her life's work to inspire her customers to relish what is unique and authentic about themselves. Alex and Ani's artistry lies in drawing out the beauty that resides within.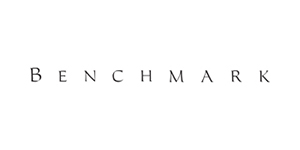 Benchmark
Manufacturing beautiful bridal jewelry for over 40 years, Benchmark utilizes the finest skilled craftsmen and state of the art technology to create beautiful wedding rings in gold, palladium, and platinum. Proudly manufactured in the U.S.A., each Benchmark ring is carefully crafted and undergoes a 6 step quality control process to ensure that your wedding ring will last for generations.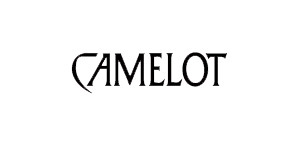 Camelot
Family owned since 1936, We make everything ourselves, under one roof, IN THE USA. Everything has a lifetime guarantee. We make every aspect of every piece of jewelry ourselves and we stand behind everything 100%

Camelot creates rings that are crafted to last a lifetime using a technology called die-striking. A die-struck ring is made by striking metal (gold) under tons of pressure creating a dense, porosity-free metal that will wear longer, polish brighter, and secure your diamonds better through the years.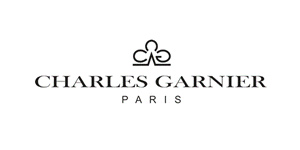 Charles Garnier Paris
Discreet luxury, seduction and purity of lines are the characteristics of all Charles Garnier creations. Plain or exuberant hoops, romantic medals, audacious pendants, hearts, stars, water drops, or geometrical shapes - the creators of these wonders have been surprising us year after year by presenting collections that propose eternal classic as well as the most avant-garde pieces.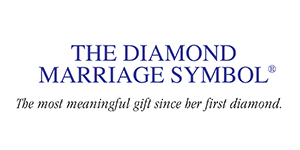 Diamond Marriage Symbol
The Three Stone Diamond Marriage Symbol will help you celebrate in the most meaningful and romantic way possible. Two interlocking circles are a universal sign of your marriage. The Three beautiful diamonds represent your past, your present and your future together. Say I Forever Do, perfectly!
Dilamani
The Dilamani Story
When three decades of jewelry expertise meets design innovation unlike any other,
you have Dilamani. A brand of exquisite jewelry that grows with you—always fresh,
always evolving. Handcrafted pieces built to last from only the best gemstones and
metals in the world.
Our unique designs are inspired by travels around the globe, taking in the highest
fashion, renowned architecture, and natural wonders big and small. When you wear
Dilamani, you'll know it. And so will the world.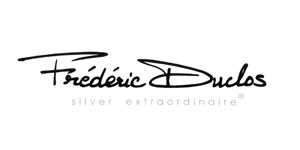 Frederic Duclos
Frederic Duclos is an award winning French designer of contemporary sterling jewelry. Established in 1984, this family owned studio is based in Huntington Beach, California. The gems used in each piece of jewelry are carefully chosen, reflecting Frederic's paramount attention to detail while his contemporary designs showcase his artistry as a precious metal designer.
Shop our Frederic Duclos products View all

→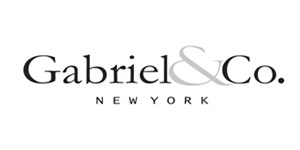 Gabriel & Co
Gabriel & Co. Bridal Engagement and Wedding Rings are among the finest in the world. Their exceptional craftsmen individually handcraft each ring with careful attention to detail and styling. Their diamond selection process guarantees superior quality, as each stone is thoroughly examined by an expert gemologist. Their bridal collections offer a variety of styles, as well as the flexibility to alter elements in order to create a unique heirloom.
Shop our Gabriel & Co products View all

→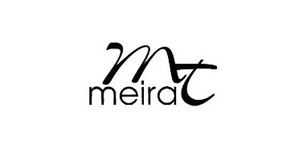 Meira T.
As a woman MeiraT understands that women want their jewelry to be noticeable and wearable and it is for this reason that her mantra is "designed for a woman by a woman." Many A-list celebrities and models are fans of MeiraT jewelry and they can be spotted wearing the pieces on magazines, TV shows and movies.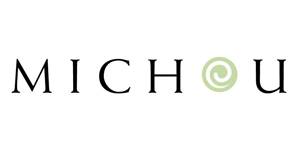 Michou
Michou calls its jewelry "Art to Wear," and indeed each piece is a diminutive sculpture created with exquisite, one-of-a-kind details: Tiny, gleaming hinges that move between fluid elements of filigree, granulation, scrollwork, or reppousse; luscious 22K gold vermeil accents; vibrant faceted stones set against gleaming sterling silver, polished bright or brushed to a pearlescent finish.

Michou's Art to Wear jewelry is perfect for every occasion, with dramatic pieces born of inspired vision and lovingly brought to life, suitable for both night and day.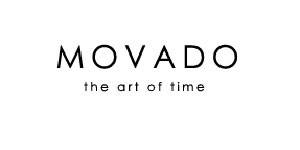 Movado
Recognized for its iconic Museum dial and modern aesthetic, Movado has earned more than 100 patents and 200 international awards for watch design and time technology, and Movado watches are in the permanent collections of museums worldwide.

This long, rich heritage of artistry and innovation in design and a close association with the arts continue to define the Movado brand identity today. Always in motion, Movado continues to create watches of exceptional craftsmanship and design distinction.
Shop our Movado products View all

→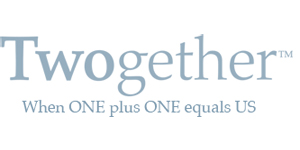 Twogether
For centuries, diamonds have been used to symbolize true love. And the newest expression of love, in gold and diamonds, is the Two Stone ring. Whether you choose to view the two principal diamonds as representative of the perfect match between two people, or to symbolize different aspects of your very special relationship, the Twogether collection perfectly expresses the unique character of your love.

Now also including pendants and earrings, every design in the Twogether Collection is a masterpiece. If you�re looking for the perfect symbol for your amazing love, look n...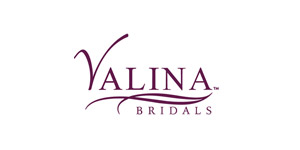 Valina
Experience the Look of Love with the Valina Bridal Collection! The Look of Love refers to the eternal promise made by a couple on their wedding day. This is represented by our signature diamond set on the side of the ring shanks. When the engagement ring and band are worn together, the two diamonds line up, signifying the joining of the couples lives together! This exciting collection allows you to purchase a designer engagement ring without sacrificing quality or style. When two lives join together as one, they represent the eternal bond of marriage: The Vow of Commitment. Embod...